The Deschutes Insulation Edge
Deschutes Insulation
Warmth and Comfort Wherever Life Leads You
The exclusive Deschutes insulation is machine quilted in the best performing channels to be sure the channels created work equally across and up and down the design stitching.
The fiber Structure of wool and virgin polyester tow are different but remain in their own batting construction loft.
Wool is the oldest insulative fiber. Often called a staple length fiber used in outdoor blankets and apparel for centuries.
Synthetic polyester tow filament fibers are extruded using safe environmental regulations, constructed in the U.S.A. under strict government regulations defined by the Environmental Protection Agency.
Unlike staple length polyester fibers, we use virgin polyester tow lengths that form hundreds of thousands of channels creating filament fiber running parallel to each other.
Over 50 Years of Textile Expertise Created Our Deschutes Insulation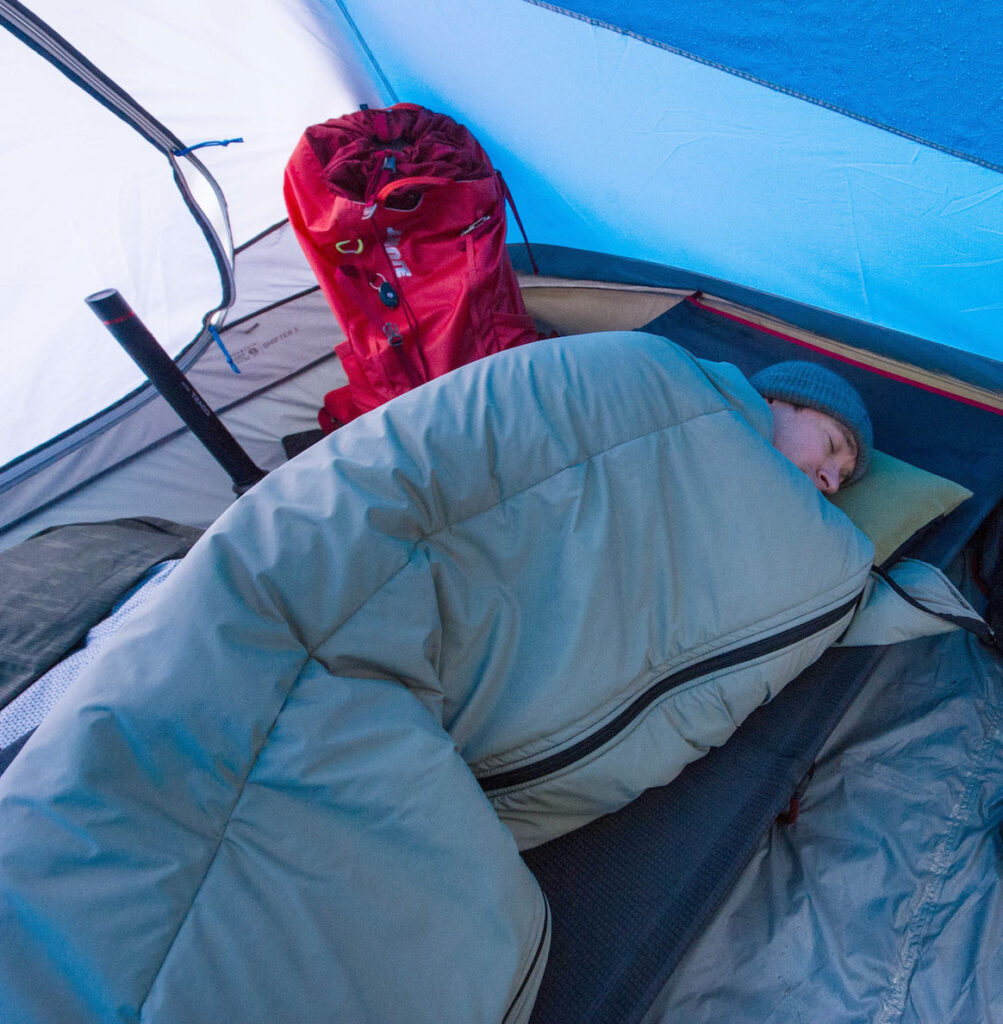 Our Deschutes Insulation Edge is based on the 50-year career of the owner of Portland Woolen Mills. He is the co-inventor of the successful PolarFleece fabric as well as other fabric and fiber innovations. Doug's goal has been met in our Deschutes product line to provide warmth, breathable thermal vapor regulation, durability and comfort.
Wool's partner in our Deschutes Insulation Edge is extruded polyester filament tow. In studying the actual extruded polyester filament tow bands, scientists learned how to expand the bands into a wide width of equal filaments to create the channels or tunnels that store the warmth from our bodies. A patent was acquired by the Celanese Fibers Corporation, and the sales and marketing for virgin polyester tow was headed by Doug Hoschek where he created the brand name Polarguard™.
Deschutes Insulation Edge has been engineered to bind smooth surface tow filaments batting with the surface scales of natural wool fibers batting. This unique innovation is contained in all of our Deschutes Camping products to provide the highest level of comfort, stable temperatures and warmth… around 40F during spring, summer and warm fall months.
For ease of carrying, Deschutes Hiking Quilts and Ponchos use only the wool insulation for a lighter weight, perfect for temperature ranges from 40F to 70F Portland Woolen Mills believes that returning the manufacturing of textiles to the USA not only provides employment and knowledge that has been steadily lost, it will decrease our carbon footprint
Get Doug Hoschek's Book – Polar Pollution on Amazon
Polar Pollution is a comprehensive story written by the author Doug Hoschek from his forty plus years of marketing and developing outdoor textile fabrics.
A colorful memoir of how the textiles and brands were created finds passion of the outdoors married to a small business until the off shoring allowed investor greed to pollute water and air that today daily reaches the shores of the west coast of the United States.