Every Adventure Needs A Little More Comfort
A Legacy American Brand
Portland Woolen Mills began in 1901. By 1950 Portland Woolen Mills was the largest producer of wool products in the American West – giving the it the "WOOL O' THE WEST" brand name. The company's success came from a tireless focus on quality. 
The Portland Woolen Mills legacy of quality continues to this day with the launch of the innovative Deschutes product line. Discover more about our Deschutes products in our online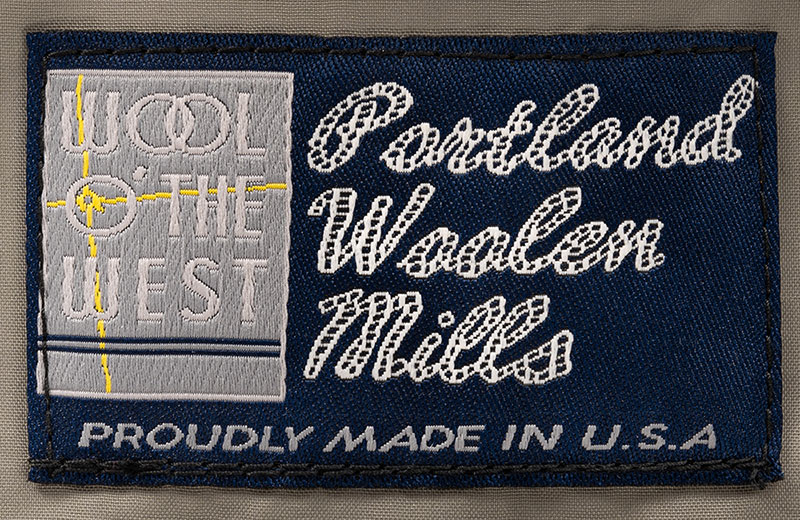 We Believe in Doing Good
We are blessed with the vision and insight for what lies ahead. Our commitment to sustainable materials such as wool drives our product development.
Simultaneously we are focused on the importance of managing the wildland urban interface (WUI) – where nature and development intersect. Education combined with awareness can powerfully mitigate the environmental and economic devastation caused by wildfires in the WUI. Find out more in our Principles section of this website.
Hand Crafted By Skilled Hands in the U.S.A.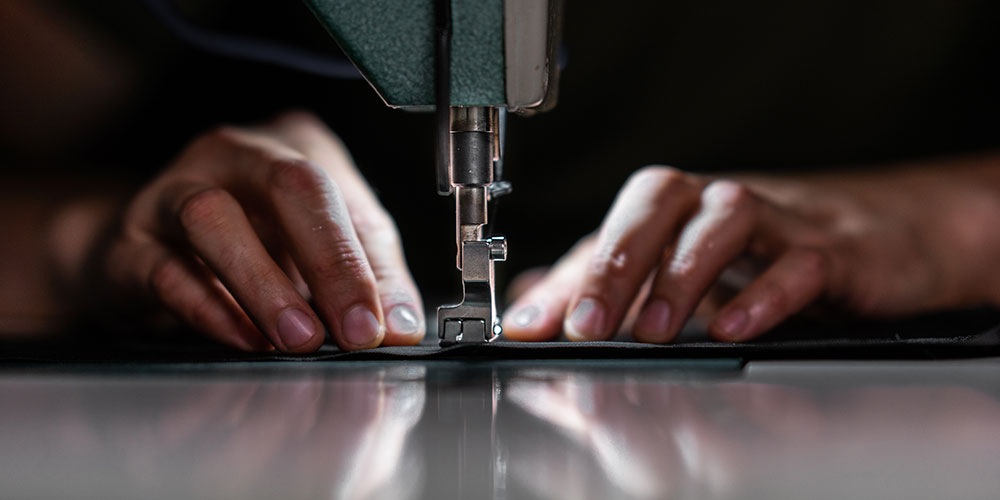 We make our quilts, blankets and ponchos in America's high country. We believe the mountains draw individuals who are resourceful and proud of the work they do.
The expertise of our team – from cutters, sewers and quality specialists comes from years of experience. We are proud of our manufacturing group. Working hard every day is easy for them.
For Portland Woolen Mills satisfaction is gained by building terrific product in the U.S.A.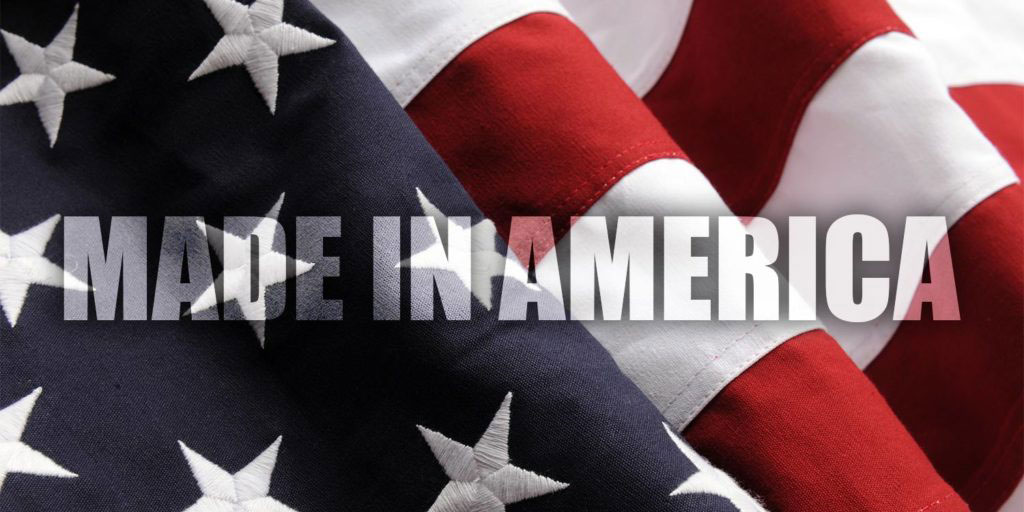 The Deschutes Insulation Edge
Our exclusive Deschutes Insulation marries the performance of responsibly-harvested wool fiber with a unique, patented polyester virgin fiber technology of tow polyester – with its filaments drawn loosely together. These fibers make our products breathable, comfortable and durable during outdoor sports and an active lifestyle. 
Variations in body temperature require the best possible thermal vapor regulation during activities ranging from sustained, strenuous movement to restful sleep. Which makes Deschutes Insulation optimal for outdoor products as well as bedding type products.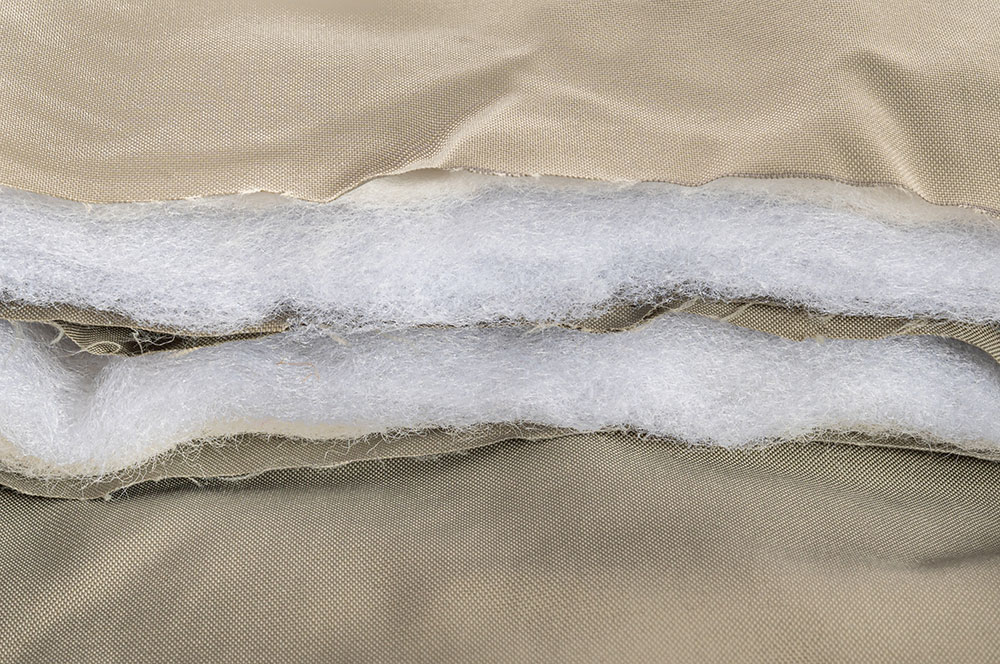 Developed by Professionals
The creator of Deschutes Insulation is Doug Hoschek, a 50-year veteran of the performance fiber and textile industry. Hoschek leveraged the discoveries of French scientist, J. P. Coulier, who in 1851, first observed a rise in the wool's temperature which occurred when dry wool was placed into a moist room. This is known as the "heat of sorption." It helps explain how sheep survive in cold temperatures.
While wool's insulation effectiveness is well known, Hoschek envisioned the unique combination of wool and polyester that is Deschutes Insulation.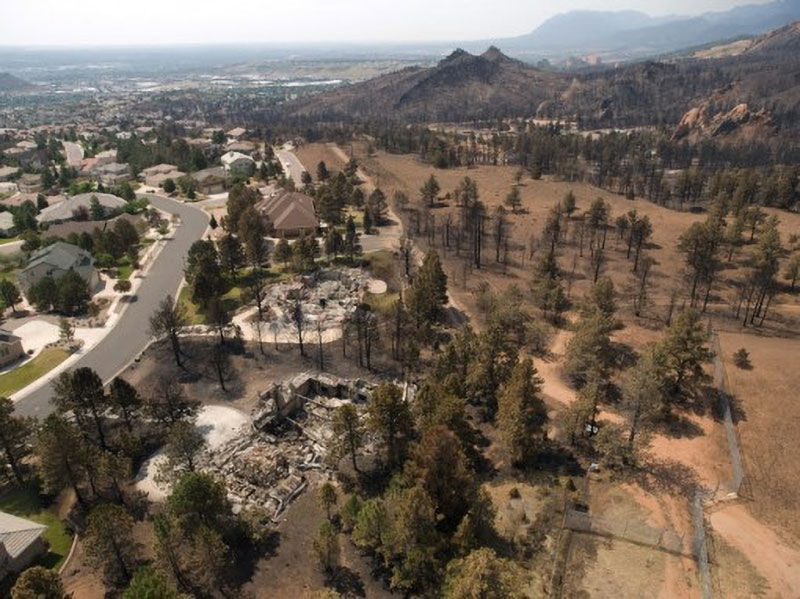 Our Commitment to Wildland Urban Interface Awareness
Wildland Urban Interface or WUI is the zone of transition between unoccupied or natural areas and human development. In this transition zone structures and other development intermingle with undeveloped wildland or natural, vegetative fuels.
Why is this important? Because it affects us environmentally and economically. Today more the 46 million residences in 70,00 communities are at risk for WUI wildfires. Strikingly the WUI area continues to grow about 2 million acres a year.
While we can't stop the growth of WUI areas, we believe awareness paired with better practices can go a long way to stop the devastation caused by wildfires.
In our Principles section of this website a number of informational articles are provided. Please take time to better understand how WUI impacts nearly everyone in the U.S.A.